Assalamu 'alaikum warahmatullah wa barakatuh – Peace be upon you
May the blessings and mercy of Allah the most Merciful be showered upon The Prophet Muhammad SAW, his family, his companions, and all of us.
Alhamdulillah, after waiting for over 20 years, we have our own place of worship in the greater Los Angeles area in California.
On August 17, 2017, we purchased a 100 year old (built in 1920) church located at 1200 S. Kenmore Ave., Los Angeles, CA 90006. It's located in a very strategic place, in the heart of The City of Los Angeles, the Capital of Entertainment of the World and one of the most visited & celebrated cities. Due to the age and beauty of the architecture, this building has been designated by The Los Angeles Cultural Heritage Commission as a Historic-Cultural Monument which is worthy of preservation.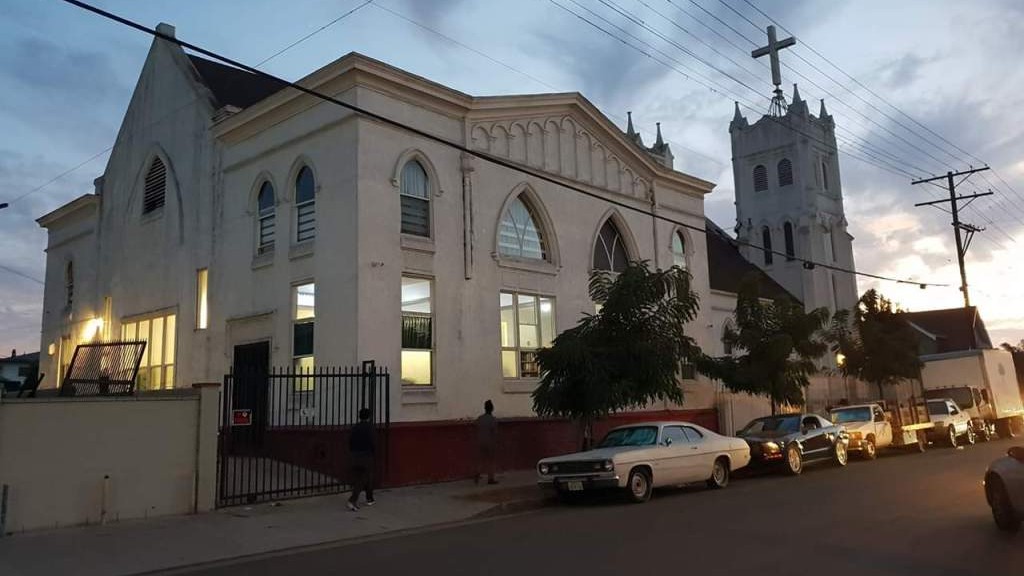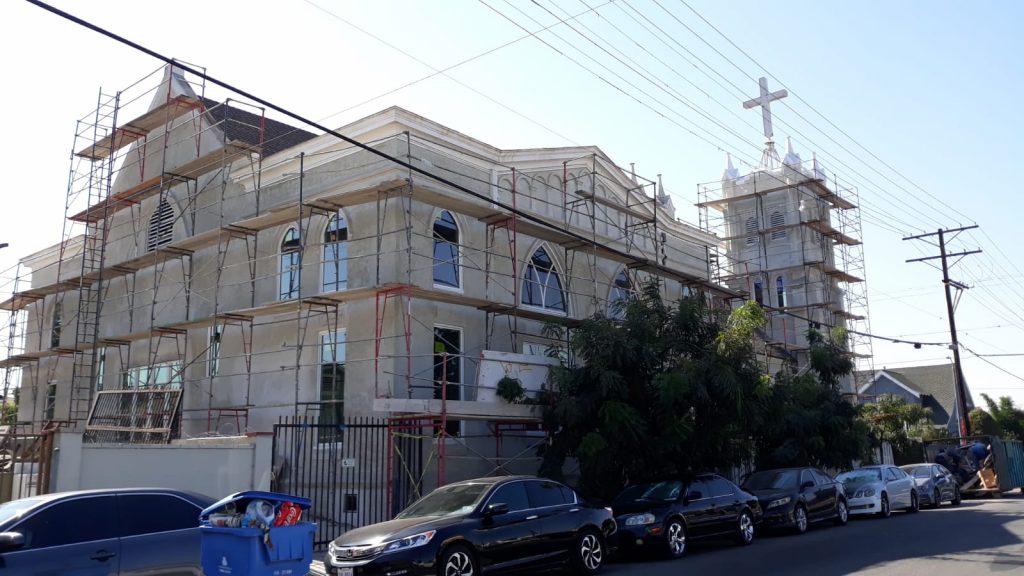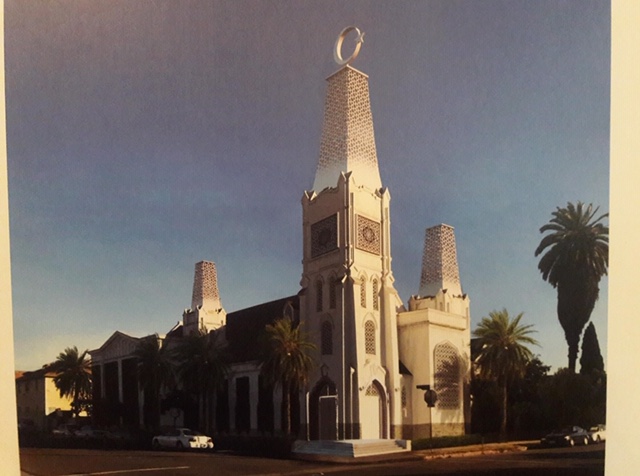 We converted this building to a mosque and named it "Masjid At-Thohir". We started using the Masjid since November 4, 2017 but it is now closed due to the Covid-19 pandemic. We had tons of activities, such as: Weekend Islamic School, Summer program for Children/Youth, Youth Group, Focused Interactive Youth Lecture, Culinary Bazaar on weekends, Quran Class for Women, Friday Prayer, short lectures after Fajr Prayer, Focused Interactive Islamic Studies for Adults, table tennis games, cooking competitions, and Qur'an & Islamic Studies Competitions for Youth & Adults.
We currently have Weekend Islamic School with 78 students, with age groups ranging from 5 to 15 years old. The school has Quran and Islamic Studies classes. Alhamdulillah, our students' knowledge are comparable with students from other Islamic Centers in the surrounding area. We can proudly state that the children's recitation of the Quran are really excellent due to the dedication of our teachers and volunteers.
360 AERIAL VIEW CONSTRUCTION STATUS
During the Covid-19 pandemic, we continue to teach our students online through Zoom. We also offer lectures online to our students.
This Masjid will benefit the Muslim Community in general, especially during Friday Prayer, a much needed and significant additional place of worship for the Muslim community in the greater Los Angeles area. All Masjids in Los Angeles are already super full and unable to accommodate all worshippers who want to perform their Friday Prayer. Masjid At-Tohir will give worshippers more space to pray.
Since the building is considered mature at 100 years old and the room configuration are not in sync with our needs, the building must undergo a TOTAL RENOVATION to improve safety and maximize its capacity.
Unfortunately, funds allocated for renovation is currently insufficient. We are still short $180K (one hundred and eight thousand USD). This amount is HUGE for the Indonesian Muslim Community in Los Angeles, therefore we ask you to help us cover this cost.
We kindly ask you to reach deep into your hearts and your pockets so we won't owe our Contractor. Your donation, big or small, insha Allah will be written as your Perpetual Charity (sadaqatul jariah). The prophet Muhammed SAW said: "Whoever builds a mosque for the sake of Allah, like a sparrow's nest or even smaller, Allah will build for him a house in paradise" (Sahih Bukhori 439; Muslim 533)


The renovation will make this building even more beautiful and will become an Islamic Landmark in Los Angeles. The existence of this Masjid is VERY CRUCIAL. We plead all of you to take this rare opportunity to participate in perpetual charity (shodaqatul charity) to renovate a masjid in the heart of The City of Los Angeles, one of the most visited & celebrated cities in the world. This opportunity may not come again during your lifetime.
Please send your donation via:
May Allah, the Almighty, continue to shower us with His infinite mercy, guide us, protect us, and bless us with prosperity so we can continue to glorify His name in this blessed house of worship. May Allah bless you and your family with good health, barakah, and pious offspring. May we all be able to enjoy the fruit of our generosity by having a palace in Paradise. Aameen Yaa Rabbal 'Aalameen,
=============

Donation information:
Farhat (323-371-4946)
Adji (310-200-9325)
Mulyana (323-404-1644)
Halimah Covalt (424-558-2539)
Nies Hadi (714-815-8819)
Dini Budiantie (310-251-8621
Budiono (909-919-3815)
Laili Hudafiah (Las Vegas 816-686-2307)
Shinta Djermani (Seatle 425-299-9075)
Hamdani (Jakarta 62-813-1078-9534)
Proposal, finance, renovation status:
Dwirana Satyavat (626) 622-5410)
Jason Yau Lie
Muazam Widjaya (213-304-5955)
Donation Receipt
Redjo ((323) 203-7941)
Adji (310-200-9325)